Commercial Size Storage options for Wood Pellets
Our commercial size wood pellet silos are based on the same design as the highly successful domestic design with the Silobau Steinecke GnbH Silo bag hanging in a steel frame. This can be covered or clad to suit the surroundings and we offer a 10 year guarantee on the top fill silo bag. The costs of this type of silo can be significantly lower than the steel cylindrical style silo used in agriculture - a 25t silo with steel frame has a retail price of less that 6000EUR.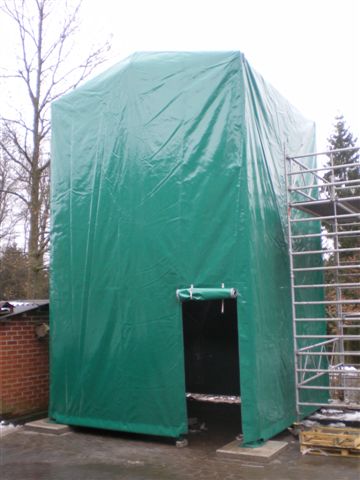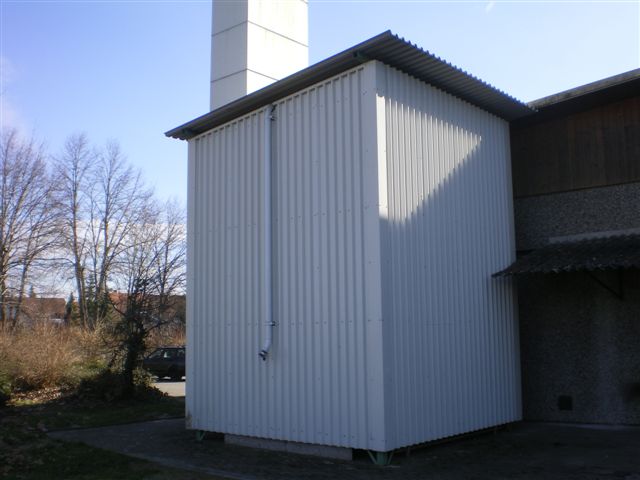 Contact us for details on the silo and auger options for commercial size systems.
---